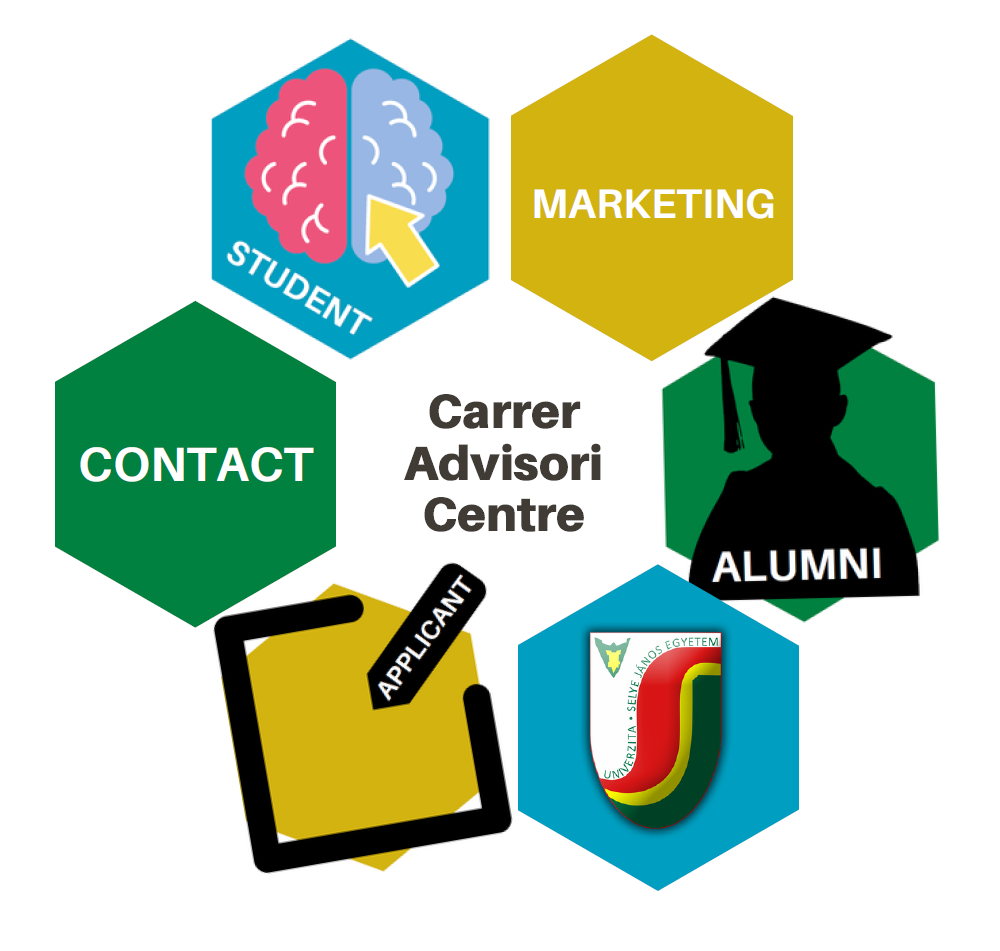 Providing relevant information to those who are interested in applying.

1. Organizing and conducting lectures on the promotion tour.

2. Online promotion on the university's dedicated interfaces.

3. Production and delivery of promotional and information materials.

4. Participation in PR and marketing activities, advertisements.

5. Participation and appearance at thematic fairs and events.

6. Organizing the university's Open Day.

Assistance in job searching and successful placement

1. Completion and analysis of self-report tests. (eg MBTI test)

2. Conducting individual and group career counseling.

3. Analyzing and improving CVs.

4. Communicating of relevant labor market information.

5. Editing and delivering thematic publications.

6. Organizing, co-organizing and participating in events.

Keeping in touch with graduates

1. Organization of events (balls, meetings, demonstration evenings)

2. Thematic projects (Alumni couples, interviews, publications)

3. Preparation, delivery and analysis of questionnaires

4. Career counseling for SJE graduates.

5. Receiving and communicating specific job advertisements.
An essential part of our mission is to find prosperity for our students in their homeland, as Hungarians in Slovakia. To this end, we are constantly expanding our network of contacts - we are reaching out to local business circles, companies, and investors. Even as such a career centre is rare in Slovakia, J. Selye University has a well-trained staff and a well-developed infrastructure. Our institution is the only institution that provides complex career planning services focusing on Slovakia in Hungarian language.
CONCACT:
Mgr. Norbert Ištvánik

head of department

tel.: 035/3260 874

Mgr. Bc. Zoltán Ulbrik

referent

tel.: 035/3260 671